The Pays Toy
BARÈGES – GÈDRE – GAVARNIE – LUZ SAINT SAUVEUR

The « Pays Toy », area situated around Luz Saint Sauveur, Barèges, Gèdre and Gavarnie, is accessible either from Argelès Gazost by the Luz Gorges or from Bagnères de Bigorre by the Tourmalet Pass.
With its 17 villages, its mountainous farming pastures and a belt of peaks above 3000m, the Pays Toy offers wonderful walking territories.
Ramblers and hikers guide books concerning the "Pays Toy" available at the hotel for consultation (in French only).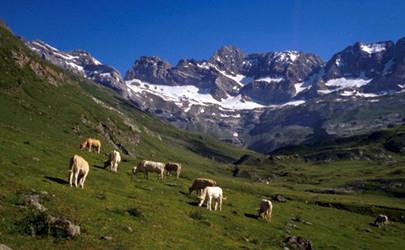 The Pyrenean National Park | The Gaves Valley | The Pays Toy | The Val d'Azun