Cauteret

Cauterets – 17 km

La Raillère – 19 km

Pont d'Espagne – 25 km

Vallée du Lutour

Vallée du Gaube

Vallée du Marcadeau

 

ALTITUDE : 930M – INHABITANTS : 1300 – THE PYRENEES
17 km from Argelès Gazost, Cauterets opens the door to the waterfalls, the "Pont d'Espagne" and the Gaube Lake. On the program, discover reputed places where nature has been carefully preserved.
On leaving Cauterets, from the spot called "la Raillère", majestic waterfalls appear: you enter into the kingdom of granit and water. The Lutour, Gaube or Marcadau valley, the choice is yours, make the most of the charm of nature.
On your way back to Cauterets, don't forget to sample a local speciality : les Berlingots (boiled sweets).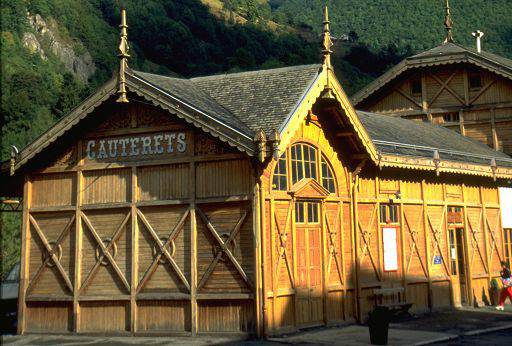 The wealth of the Pyrenees comes definitely from tourism !